Thursday, September 15, 2022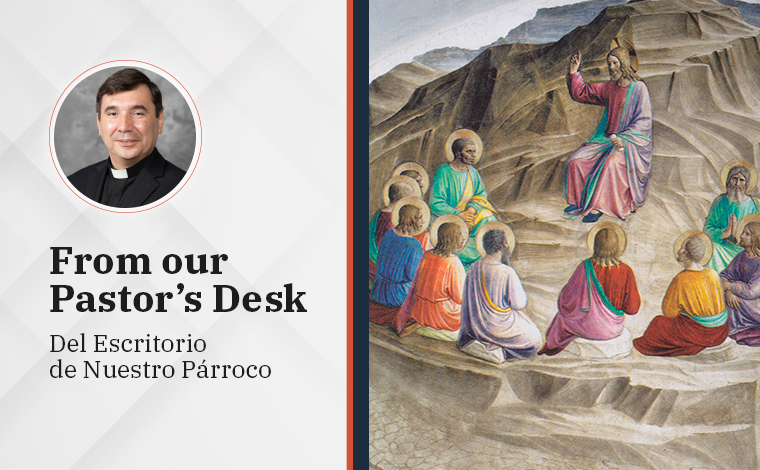 Dear parish family,
Jesus is calling us today to be the "salt of the earth and light to the world." This calling came to us after He gave us the Beatitudes, the Constitution Letter of the Kingdom of Heaven. He has commanded us to understand that while we are on this earth, we must never forget that we are His brothers and sisters, as we are all children of God the Father. These two very earthly elements, salt, and light, give us an understanding on how are we to spend our time while we are alive on this planet earth.
Salt has the characteristic of adding and enhancing flavor to our food; it elevates the taste of food on our palates, allowing us to enjoy more food, and therefore, producing excitement and joy as we eat. Salt was the refrigerator of the past; to transport meat from one place to another, anyone must salt the meat to preserve it from decomposition. This is a process that even today, when electricity and refrigerators abound, is used in places without access to energy.
Querida familia parroquial:
Jesús nos llama hoy a ser "la sal de la tierra y la luz del mundo" Este llamado viene a nosotros después de que Él nos da las Bienaventuranzas, la Carta de Constitución del Reino de los Cielos. Él nos ha encomendado a entender que mientras estemos en esta tierra, nunca debemos olvidar que somos sus hermanos y hermanas, y que todos somos hijos de Dios Padre. Estos dos elementos muy terrenales, la sal y la luz, nos dan una idea de cómo debemos pasar nuestro tiempo mientras estemos vivos en este planeta tierra.
La sal tiene la característica de agregar y realzar el sabor de nuestra comida; eleva el sabor de la comida en nuestros paladares permitiéndonos disfrutar más de la comida y, por lo tanto, produciendo emoción y alegría mientras comemos. La sal era la nevera del pasado; para transportar carne de un lugar a otro, se debía salar la carne para evitar que se descomponga. Este es un proceso que aún hoy, cuando abunda la electricidad y los refrigeradores, se utiliza en lugares sin acceso a la energía eléctrica.