Thursday, September 15, 2022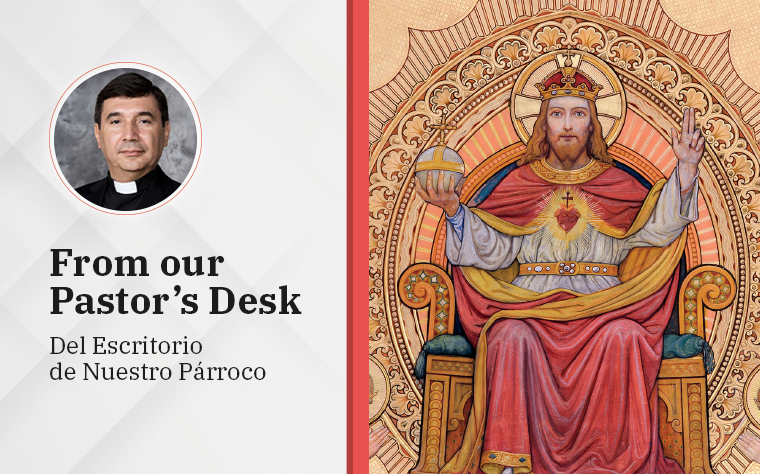 This weekend the Church celebrates one of the most important Solemnities of the liturgical year: The Solemnity of Our Lord Jesus Christ, King of the Universe. Preparing for this great feast, I came across this reflection by David Amado Fernandez, which I find worthy of being shared and therefore I do so with you today.
"With this Solemnity the liturgical Year ends. During the different liturgical times we have been remembering and living the mysteries of the life of Christ to configure ourselves with him.
Este fin de semana la Iglesia celebra una de las Solemnidades mas importantes del año litúrgico: La Solemnidad de Nuestro Señor Jesucristo, Rey del Universo. Preparando para esta gran fiesta, me encontré con esta reflexión de David Amado Fernandez, la cual encuentro digna de ser compartida y por lo tanto lo hago hoy vcon ustedes.
"Con esta Solemnidad culmina el Año litúrgico. Durante los diferentes tiempos litúrgicos hemos ido recordando y viviendo los misterios de la vida de Cristo para irnos configurando con él.